We live in a mobile world.
Entertainment, shopping, socialising and research are all aspects of our daily lives primarily accessed at the tap of a screen.
Instead of driving to the mall, meeting a friend for coffee, or going to the library to take out a book, we have the alternative, more convenient option of taking a mini digital journey.
These journeys revolve around applications that continuously compete for our attention and reward us for our compliance.
Understanding the complexities behind what compels a consumer to install, engage with and continue to use an app is the holy grail of app marketing.
App marketers must evolve with consumer behaviour and shift their perspectives to meet the changing demands and needs of their users.
To do this, one must understand the key stages a consumer traverses on their journey into a new app and, most important of all, how to keep the user cycling through the journey for as long as possible.
In this post, we break down the foundations of lifecycle marketing and teach you everything required to take your marketing efforts from average to awesome, overnight.
What is Lifecycle Marketing?
By definition, mobile lifecycle marketing puts each individual customer at the center of your marketing activities, creating personalised moments of engagement.
Lifecycle marketing encompasses the entire user experience, but specifically refers to the part of your marketing strategy that determines when and how you communicate with your users and prospects.
Lifecycle marketing seeks to develop an ongoing relationship with the user by earning trust and rewarding loyalty. Marketing execution is based on the user's progression and at what stage in the user journey the user is at.
Lifecycle marketing nurtures relationships to increase retention, using strategic touch points throughout the customer experience to attain different goals. When the user performs a specific action, your marketing funnel should respond accordingly.
For example: if a user was onboarded 2 days ago and hasn't returned to the app to purchase a product, you might choose to send a push notification with a 20% off discount code to encourage engagement.
The 5 Key Stages of App Lifecycle Marketing
For mobile app lifecycle marketing to be effective, different strategies must be used to address different customer needs at different stages.
There are five key lifecycle stages, and each of these stages presents an opportunity to engage and further retain the loyalty of the user. Being aware of the stages and their characteristics is crucial to establishing and nurturing your relationship with prospects and customers.
Stage 1. Acquisition / Onboarding
Onboarding is where you present a good first impression. This is the point of initial contact, and hopefully, the point of 'no turning back' for the user.
In this early stage, it's important to help new users learn about your app:
how to get started
what's on offer
how to personalise the service/dashboard
what they can do next
You may have noticed that many apps offer an optional "walkthrough" tutorial at this stage. Acquisition is hard enough, without letting new users slip through the net because they don't understand "what to do next".
Optimized tutorial screens help users grasp the app's features and functionality, as well as prevent them from feeling overwhelmed with complex features. Moreover, tutorials show the user that you care about their experience; that you want them to be satisfied. Make tutorials as short and helpful as possible.
Onboarding goes beyond simply saying "hello" and showing the user inside the app. This is the time to get the user's permission to contact them at a later date. You don't want to go for a hard sell at this stage, so you ease the user into their journey and try to opt them in to hear more from you.
You may choose to ask for permission to send push notifications for marketing services and status updates on the registration screen, or as soon as the user enters the app. This is a huge win, because it means you can send the user a reminder message to complete filling out their account details, or to complete a purchase.
Just be sure to explain how you will be using notifications before asking for permission to send them; requesting permission prior to earning a user's trust may result in low opt-in rates if you do not provide suitable context.
Inside the user's account, you may also want to include a check-box where the user can opt-in to receive updates by emails and/or SMS. This way you can reach the user through multiple channels.
Stage 2. Engagement
More than 75% of app users open an app once and never come back (Source: Fortune)
Across the two major app stores, there are 5.8 million apps. The majority downloaded are never used more than once.
So once users are onboard, it's vital to engage them and keep them active through relevant updates and content, especially during the first month.
Developing a rapport by delivering value and subsequently gaining trust will pave the way for a longer term relationship. Delivering increased value to users leads to higher app usage and creates product evangelism.
Lifecycle Marketing at this stage requires a deeper, more personalized strategy to encourage use. To deliver such, make use of the behavioral data to date:
The following are effective tactics to engage users:
In-app messages presented based on certain criteria. For instance: "James, take 10% off the items in your cart with this code".
Local notifications that should be valuable and personalized. For example: "You have items worth $93 in your cart. Checkout now and get free shipping until midnight!"
Milestone notifications containing the right information at the right time to deliver increased value. For example, a travel app can send a weather update for the user's destination a few hours before the flight. "The weather in England will be dry and sunny when you land. Have a good trip!"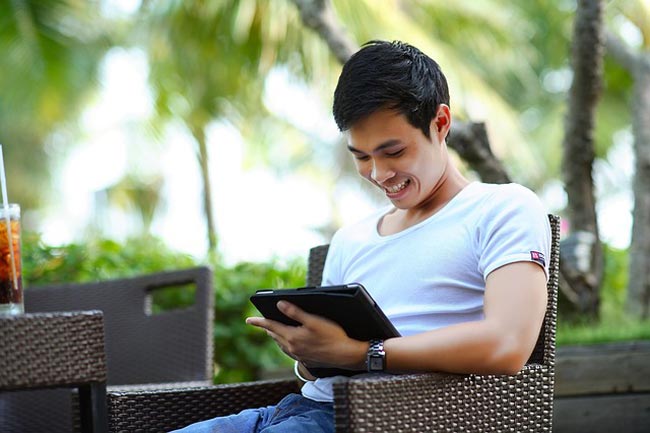 Stage 3. Conversion
Your "conversion" is your goal: it's whatever you want the user to end up doing (the outcome). Perhaps it's to register an account, make a booking or purchase, watch a video, share the app with a friend. Each request is a single step in your overall lifecycle flow.
For online shopping apps, a conversion usually happens when a user purchases a product, not when they add something to their cart.
However, there might be mini-conversions on the way to the sale. For example: an install from a Search Ad is a conversion, and the first opening and registration (submission of email address) of a new user is a conversion.
It all depends on the complexity of your funnel. Regardless, remember that every action should be tracked – the data will teach you about the habits and preferences of your users.
To increase your app's conversion rate, here are some tactics you can use:
Push notifications to re-engage users who haven't completed the purchase/sign-up process/viewed a certain number of pages (ad model) in the app.
When sending a notification, consider the timing of your message. Some may purchases require more time and consideration, and may be better suited to when the user has more spare time, such as in the evening or on the weekend.
Make sure to provide a deep link to abandoned carts
Offer an additional discount or upsell a new promotion to encourage completion.
Optimize the purchase funnel by A/B testing page layouts, colours, call to action buttons (CTA) and other elements to see which one converts best.
Users usually abandon carts because either the process is taking too long, because they don't understand what to do next, or there's a bug. Focus a lot of effort into understanding what happens at this point in the lifecycle flow.
Shopping cart abandonment rate for mobile is 90%. That means you have a 10% chance to convert each customer.
Stage 4. Resurrection / Reactivation
Not only is it vital to engage present users and new prospects but also dormant users.
Generally, the cost of retaining a user is less than that of acquiring a new one. Part of your lifecycle marketing plan should be to reactivate users who have fallen off the radar, so to speak. For example: a user may have been onboarded, engaged, and converted, but then gone quiet. The idea is to reconnect and nudge them into starting a new lifecycle.
When a user drops off, they are automatically reengaged, and so the lifecycle continues.
Encourage dormant users to return to the app by sending personalised messages and calls to action.
Remember, dormant users usually have some activity history, so use this data to determine their areas of interest and the topics or products most likely to get their attention.
Providing you have permission, you can use any of the following channels to reactivate dormant users:
Email
Push notifications
SMS/MMS
Social media direct messages
75% of users will stop using an app after 3 months (Source: Leanplum)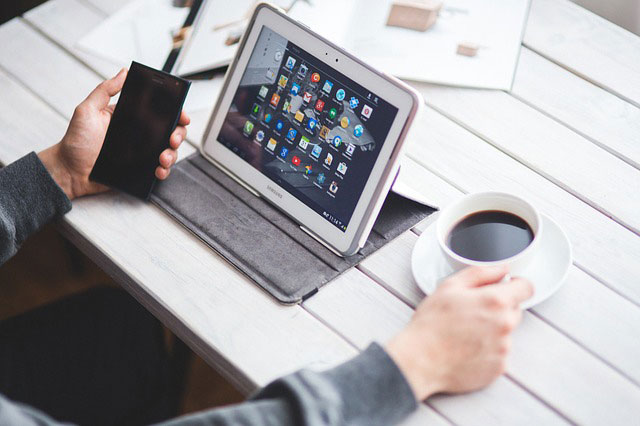 Stage 5. Loyalty
Loyal users are those most likely to contribute to your bottom line. But more than that, loyal users are more likely to share positive words about your app to other potential users.
So once you have retained a user and they are actively in your purchase/user funnel, you can choose to ask for feedback, or for the user to leave an app store rating/review.
Positive app store ratings increase organic app installs and reduce your acquisition costs, so leverage loyalty to acquire new users.
You may have noticed that companies ask for your feedback a day or two after a purchase, or after a customer service interaction. This is because the company has satisfied a need, and on a psychological level you are more likely to feel a sense of loyalty to someone after they have satisfied your needs.
A loyal user is also a potential brand advocate. Once they are "hooked" to your brand, you can capitalise on this relationship through value exchange. A classic example of this is the Dropbox model: When you refer a friend and they sign up for the service, you get an extra 500 MB storage space.
Social sharing works by the same concept. For example: When a user takes advantage of a promotion, you might choose to show a screen after the checkout process that offers the user to: "Share our app on Facebook now & get a 10% discount on your next purchase".
And the more your app is shared, the bigger your "social proof" becomes. Social proof is a psychological phenomenon where people assume the actions of others in an attempt to reflect correct behavior in a given situation. If someone shares your app, it will encourage someone to believe it must be worth using.
Mapping the Customer Journey
Segmenting by Attributes
Those are the 5 key stages of lifecycle marketing, but with hundreds and possibly millions of users it would not be possible to manually manage all those user journeys.
So to manage lifecycle marketing we use marketing automation (with some manual action required to create the content/screens and push the buttons).
In a nutshell, we collect data, segment that data into groups, and when a user falls into a certain group, a particular action that we desire the user to take is encouraged through a marketing communication.
Every user of an app is unique. Sure, two or more users may have the same needs at a given time, but depending on various factors, these needs change. For a brand to be valuable to a user, it must satisfy the user's present needs.
So what does this mean?
This means that since your customers have a variety of needs and requirements, a one-size-fits-all lifecycle doesn't apply. Instead, frameworks that represent the diverse journeys of your users are necessary.
To identify these patterns, you'll need to explore your data. Make use of your marketing analytics software to analyse segments and the way they differ from one another as they interact with your app.
Here's a few examples of segments you might choose to analyse:
By attributes such as location and age
By engagement levels
By date they became users
By attribution source
Observe the behavior of the segments and look for the steps that take place before conversions, such as discount redemption or email subscription. These are key indicators of where your monitisation opportunities reside. Understanding when, how and why users take certain actions will help you build an understand of the customer lifecycle.
Once you begin to understand your customer journeys, you should A/B test new marketing initiatives to better suit different user groups.
For example: you may observe that 80% of users between 20-25 years of age acquired from Facebook ads only ever use the app once, but those of the same age acquired from Apple Search ads use the app an average of 3 times. In this case, you might want to consider testing a different onboarding process for those Facebook users, one that is more aggressive in its attempt to engage users early on in their journey.
Building Experiences for Mobile Moments
You may have heard the term "mobile moments": A mobile moment is an occasion in which a user takes out their mobile device to get what they want, right when they want it, and it's up to mobile marketers to find ways to build experiences into these moments.
Your lifecycle marketing should be designed to respond in real-time, not just to react in retrospect to past trends. Delivering the right content at the right time, to the right user, will increase conversions and drive loyalty.
For example: if you have a brick and mortar store, use event-based triggers to send contextual and location-based notifications in real time to users when they are nearby. Similarly, you might respond to a lapsed user suddenly browsing your premium subscription page by immediately offering a 50% discount – before the user lapses again.
The 4 Core User Stages
Now that you're aware of the values, needs and traits of your users, the next step is to map out your user journeys using these findings. At any given time, app users usually fit into one of the following segments (stages of journey):
Loyal – The user strongly engages with your brand and generates recurring revenue
Active – The user regularly uses your app and is responsive to outreach.
Lapsing – The user's app activity decreases and becoming less responsive.
Inactive – The user has stopped using your app and doesn't engage with your brand anymore.
(Source: Braze)
Using your attribute segments, you can begin to assign users to these different user stages. From there, you can do the following:
Create deeper user segments based on the patterns observed. You might choose to break 'loyal' down into sub-groups such as 'power user', and 'occasional user'.
Develop depictions of the different life cycle users are following, or create a lifecycle based on an ideal scenario, then create ideas to get users to follow the said lifecycle.
As a mobile marketer, it's your job to influence the user's journey from onboarding to different points of the lifecycle. With detailed analysis of user behaviour within the aforementioned stages, you can find and optimise marketing actions to engage users in the long term.
Building Campaigns
Once you've mapped out your user journeys and developed an understanding of user behavior, you should have some understanding of scenarios such as why your users move from being loyal to lapsing in such a short space of time.
You will now use this knowledge to build lifecycle marketing campaigns that focus on your users, making the most out of their experience to build loyalty and increase retention.
Defining Goals And KPIs
Marketing campaigns are designed to achieve specific goals. With the knowledge gathered from mapping out your user journeys, look for the reasons why your users are within a specific lifecycle stage, and identify offers or information that they might find compelling enough to move them on to the next stage and towards completing one of your goals.
The goal of each campaign is to get a user from one step to the next. As with any goal, measurable KPIs are necessary for you to be able to review and evaluate your campaigns for further improvement and optimization.
Below is an example of lifecycle goals (inactive and loyal) and their corresponding KPIs for an eCommerce app with this scenario: users who make the most purchases are signed up to a rewards program.

Instead of building your marketing efforts around a one-size-fits-all concept, focusing on the needs of targeted segments of users will ensure that your campaigns are personalised and more effective. As seen in the example above, we are targeting two distinct sets of users at different stages of the lifecycle. We have a clear goal for each set of users, and a clear KPI to measure the outcome.
Lifecycle Marketing, In Conclusion
62% of smartphone users take action right away toward solving an unexpected problem because they have a smartphone (Source: Google).
It isn't just a good idea to create marketing campaigns that personalise the user journey, the user expects it.
The bar of expectation is higher than ever, and it will get higher. As the compelling quote above suggests, your users want to be understood, and they expect the apps they use to understand their needs and satisfy them – all in the tap of a screen.
The only way to understand your users is to map their journeys and steer them in the right direction, a direction that meets their needs and your conversion goals.
Good marketing should never end with a sale. It should go beyond conversion and look for ways to further optimise the user journey. It should seek to establish further loyalty, provide increased value, and expand your revenue margins. This is lifecycle marketing.