User acquisition is the key to app growth. And whether you're after a continuous stream of new users at a sustainable CPA, or a burst of high volume users over a specific time frame, there are a number of different platforms that can help acquire the users you need.
In this post, we'll take a look at two very popular channels of paid acquisition: Facebook Install Ads and Google Universal App Campaign (UAC).
Both are quite different in terms of setup and structure and how they target users.
In a nutshell, Facebook enables you to manually target an audience based on specific criteria, and the UAC automates the job for you. But there's more to it than that.
So let's get into the detail.
What Are FB Install Ads?
Facebook has evolved into arguably the best advertising platform for mobile apps. With over 22 million users in Thailand and over 820 million in Asia, Facebook provides an ever-increasing pool of potential app users.
Its broad user base covers a diverse demographic, with varying interests and many languages; making it the perfect advertising platform for mobile professionals who want sophisticated audience targeting.
App Install Ads can be used across three platforms: Instagram, Facebook and Audience Network. Note that Instagram adds another 13 million users in Thailand alone; a staggering 20% of the population.
App Install ads link directly to your app's page on the Google Play Store, App Store or Kindle Fire Store, enabling people to download your mobile app immediately. This means that even if your target users are using more than one device, for example switching from Android to iPhone, you can target them on both platforms.
At a top level, Facebook App Install Ads offer the ability to control the following key metrics:
the amount you pay per install (Cost Per Install)
your overall budget
user age
user gender
user location
user language
the times users see your ads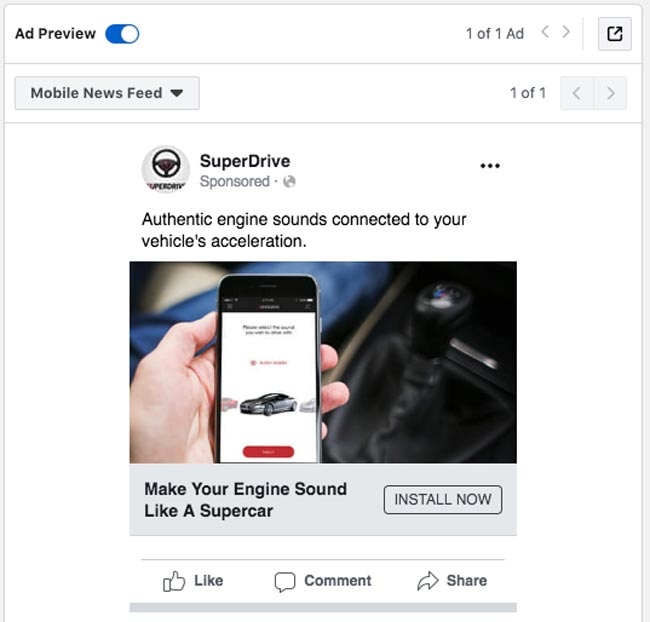 What Are Google UAC Ads?
Google's Universal App Campaign uses Machine Learning Technology to analyse your app and match it to the right audience.
Unlike Facebook, there are only a few aspects of the campaign you can control. Indeed, a UAC campaign can be set up in a matter of minutes; you simply choose your app, add some text variations, and Google's algorithm does the rest.
Google claims that its Machine Learning can increase conversions by more than 140% (per dollar) over other Google app promotions.
UAC was launched in 2015 and was Google's way of creating a unified system for its various platforms, ultimately making it simpler for developers to promote their apps.
The flaw of the previous system was that you had to run ads separately on the Search Network, YouTube, and Admob.
The problem with this was that ads ending up cannibalising each other; because each platform was fighting for the same user.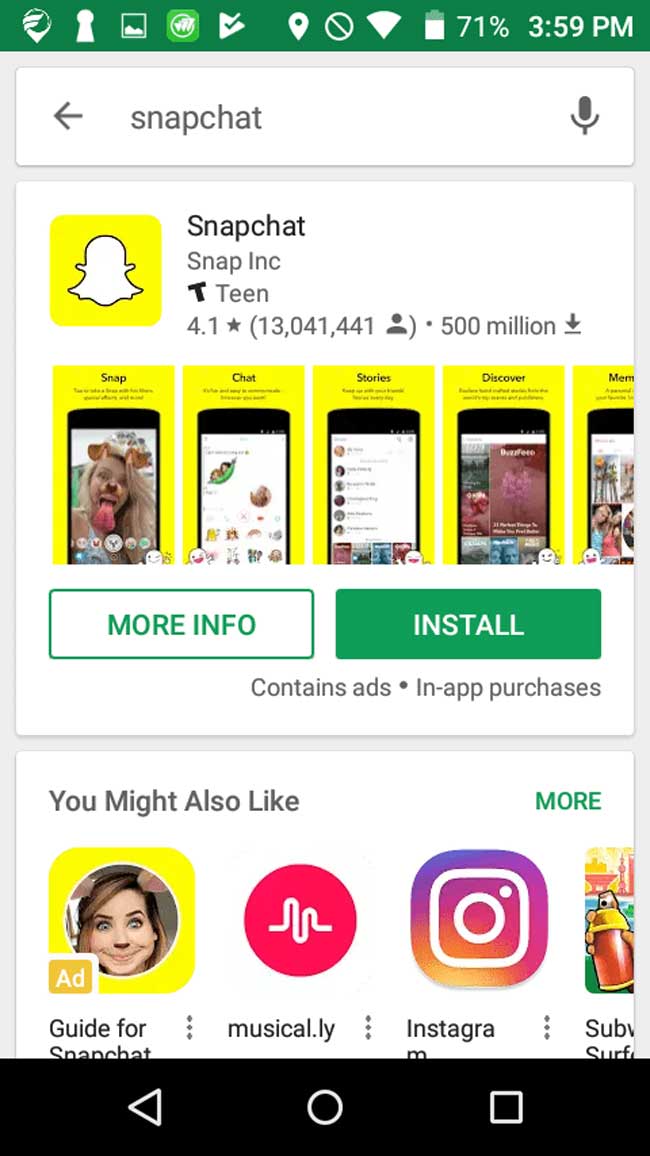 FB Install Ads: Advantages, Disadvantages, Key Differences
As previously mentioned, Facebook Ads have huge reach across Facebook, Instagram and the Audience Network. But what makes Facebook Ads so powerful is its targeting ability.
Using a range of targeting options, Facebook helps you get your ads in front of the users most likely to download your app.
Let's look at some of them:
Interests: Allows targeting of people based on their interests. To determine interest targeting, Facebook uses the information users voluntarily share with the platform. For example, you can target people who like 'fashion' or 'Starbucks'.
Behaviors: Allows targeting of people based upon their behaviors. For example, you can target people who like to travel frequently, or people who like luxury stores.
Demographics: Targets people based on their gender, location, education, type of work, financial status, political opinion or relationship status.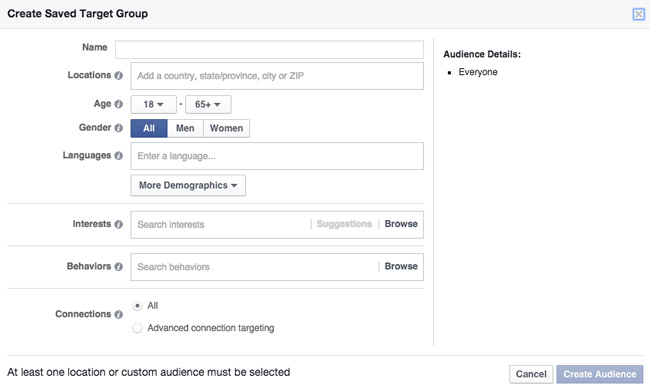 The best way to use targeting is to first create a portrait of your app's perfect user.
Think about the people most likely to use your app. To determine this, think about the problem your app solves and the value it offers, and the person most likely to be attracted to that proposition.
If you don't properly identify your target audience, you may attract the wrong users. Users may install your app but won't be engaged and are likely to uninstall fairly quickly (low retention rate).
Paint a specific picture of your typical user: consider age, interests, behaviors, and location.
For example, if you have a running app, don't simply target people interested in a broad topic like 'Fitness and Wellness', as you'll end up reaching people who do yoga and bodybuilding too. A large percentage of such people may not be interested in running at all.
Instead, start by targeting people solely interested in running, or who have shown interest in other running apps (your competitors) and brands.
Facebook has other deeper targeting options that you should consider.
For example, you can target certain mobile devices, Internet connection type, and mobile apps that the user has already used. Note that you should only target users that have your app's minimum supported Android or iOS system, since others won't be able to use your app properly.
Be careful not to target too narrowly, though, as your reach may not be broad enough to generate impressions. If you aren't getting many impressions, consider widening your scope or increasing your budget.
Facebook Lookalike Targeting
Also consider the Lookalike targeting option. Lookalike targeting is a unique Facebook algorithm that analyses your target audience and delivers ads to users with similar demographics, behaviors and interests.
When you create a Lookalike Audience, you choose a source audience – a Custom Audience created with your pixel data, your mobile app data or fans of your Page – and Facebook identifies the commonalities of the people in that audience such as demographic information or interests.
Facebook then shows your ad to people similar to the commonalities found in your list.
Lookalike targeting works best if there is a large individual user database to start with, ideally between 1,000 and 50,000 people. The more data you give Facebook, the more accurately it can target users.
Facebook Install Ads CPI (Cost Per Install)
The main disadvantage of Facebook ads is that the CPA has gotten quite expensive over the years.
The Cost Per Install (CPI) is much higher when compared with blind networks (networks that don't let advertisers know where their ads are displayed).
The CPI depends on the category of an app, such as travel or games, but you can typically expect to pay up to $2 per user.
Google UAC Ads: Advantages, Disadvantages, Key Differences
Google's UAC was created to harmonise the various Google channels and allow marketers easy access to the full Google funnel.
For Universal App campaigns, Google will use your ad text ideas and assets from your app's store listing to design a variety of ads across several formats and networks. All you need to do is provide some text and a starting bid and budget, and the languages and locations for your ads.
You can upload your own images too, and a video, but this is optional. For those who want to get started immediately, you can just provide text ideas and let Google use your app store assets.
Google's UAC's main advantage is efficiency, in that you can create one ad that will effortlessly appear across various Google properties: Search and Display Networks, Google Play, YouTube, even Gmail.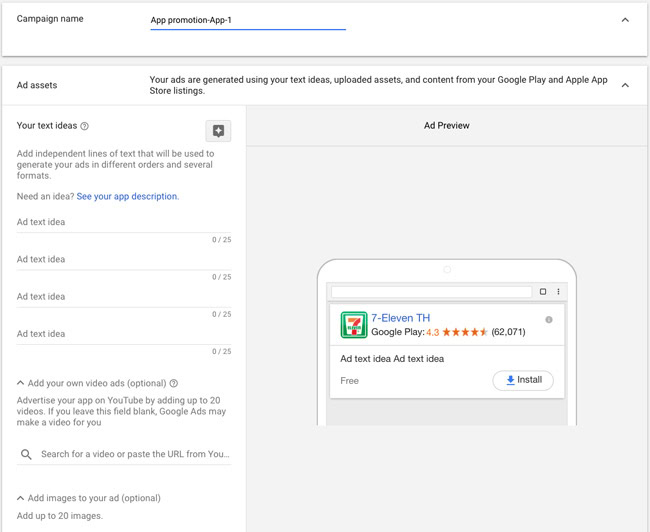 Where Does Google Show Your Ads?
Google will show your ads where they are most likely to be clicked and your app subsequently downloaded, whether that be on YouTube or a mobile optimised website.
On Google Play, your ads can appear in search results, on the Google Play homepage ("Suggested for you") and Google Play related app sections such as "You might also like" and "Related to this app".
In these sections, Google will show your ads to people who are searching, or who have searched for, apps and terms relevant to your app.
UAC ads also show in Gmail and the mobile websites of news sites, blogs and other apps and sites across the Internet. Google automatically optimises where your ads show so that they can be most relevant to the user and achieve the greatest number of conversions at your set target CPI bid.
Facebook also has the option to use existing creatives from your app store listing, but also gives you more scope to create ads manually.
UAC targets and bids automatically, rotating your ads automatically and ultimately limiting the need for manually testing placements to find the best performers.
UAC CPI & Budget Recommendation
In addition being able to upload a video and up to 20 creatives, you can also control your CPI bid.
To attract as many new users as possible you should select the "Install Volume" option. For this, Google suggests setting a campaign budget that is at least 50 times bigger than the target CPI.
For instance, if your target CPI is $2, then the campaign budget should be at least $100. Note that your CPI (Cost Per Install) is the amount you are willing to pay to acquire a new user.
Hopefully, this post has given you a better understanding of the Facebook App Install and Google UAC campaigns and how each channel might benefit your lifecycle marketing.
Remember, whatever platform you use, the key to acquisition success is targeting and solving the problems of your users!
———————————–
Written by Victor T. Miller, a Sydney-based business and marketing specialist who loves to share tips and advice based on his professional experience.